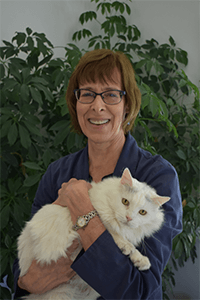 Dr. Linda Osborne
Dr. Osborne grew up in Oak Ridge and spent two years in Germany as a teenager. She decided she wanted to be a vet at eight years of age, when her dachshund had 14 puppies. She later volunteered in the kennels at a local vet clinic while in high school. After graduating from the University of Tennessee College of Veterinary Medicine, she moved to north Florida but missed the mountains, so she returned to Oak Ridge four years later. After 10 years of clinical practice, she bought Tri-County Small Animal Hospital in 1995. She has a very energetic, happy, Lab mix named Osito, who keeps her active because he likes to go for so many walks.
When she is not in the hospital, Dr. Osborne enjoys reading, gardening, bicycling, singing, and hiking.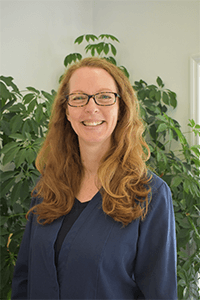 Lauren, Practice Manager and Client Services Representative 
Lauren grew up in Oak Ridge. Her love affair with cats began when she was nine and was charged with caring for her neighbor's cat while they were on vacation. She remembers really enjoying feeding the cat, freshening her water bowl, and brushing her soft fur. Lauren worked at a local animal hospital during high school and college. After more than a decade in other parts of the country, she returned to Tennessee. When she came across the job opening at Tri-County Small Animal Hospital, she knew it was a perfect fit.
Lauren lives with Sylvie, a little tabby cat who loves to chase pom poms and chirps at the birds from her indoor windowsill. In her free time, Lauren likes riding her bicycle, hiking, exploring new places, and reading books.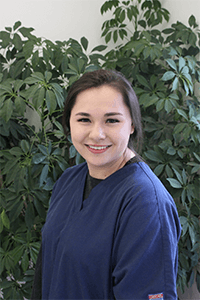 ​​​Kalley, Assistant
Kalley grew up in Oliver Springs and has lived here her whole life. Her family brought their animals to Tri-County Small Animal Hospital for years, so when she decided to pursue animal medicine, she volunteered here for the experience.
Kalley is currently in school at Carson-Newman University majoring in biology; she'll graduate with a BA in May 2021. She has always loved animals and science, and she realized she should pursue these two passions after her first semester in college.
Her dog Bruce loves eating cheese and playing with his cat brother, Percy, who's favorite thing to do is looking out the window. She also has three rats, Remy, Meatball, and Marinara, who love to get into things they're not supposed to.
When not at work, she loves to write, read, and make art on her iPad. She also enjoys spending time with friends and family.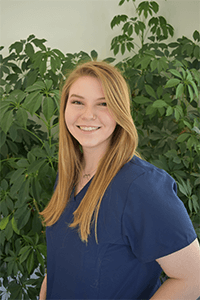 Kirstin, Assistant & Client Service Representative
Kirstin grew up in Oliver Springs. Her parents brought their animals to Tri-County, which inspired her to apply to work here. She has always had a passion for animal care but realized she wanted it to be her career when she was in fourth grade. She is currently working on an undergraduate degree and plans to apply to the University of Tennessee to continue her education in veterinary medicine. 
She has three dogs, Tiny, Delilah, and Athena; three cats, Serenity, Gracie and Khaleesi, and a mule named Lucy, all of whom are female. Athena was her first dog, who she has had since she was in fourth grade. 
Kirstin loves spending time with her friends and going horseback riding. She's also into hiking; her favorite places to hike are Frozen Head State Park and the Great Smoky Mountain National Park.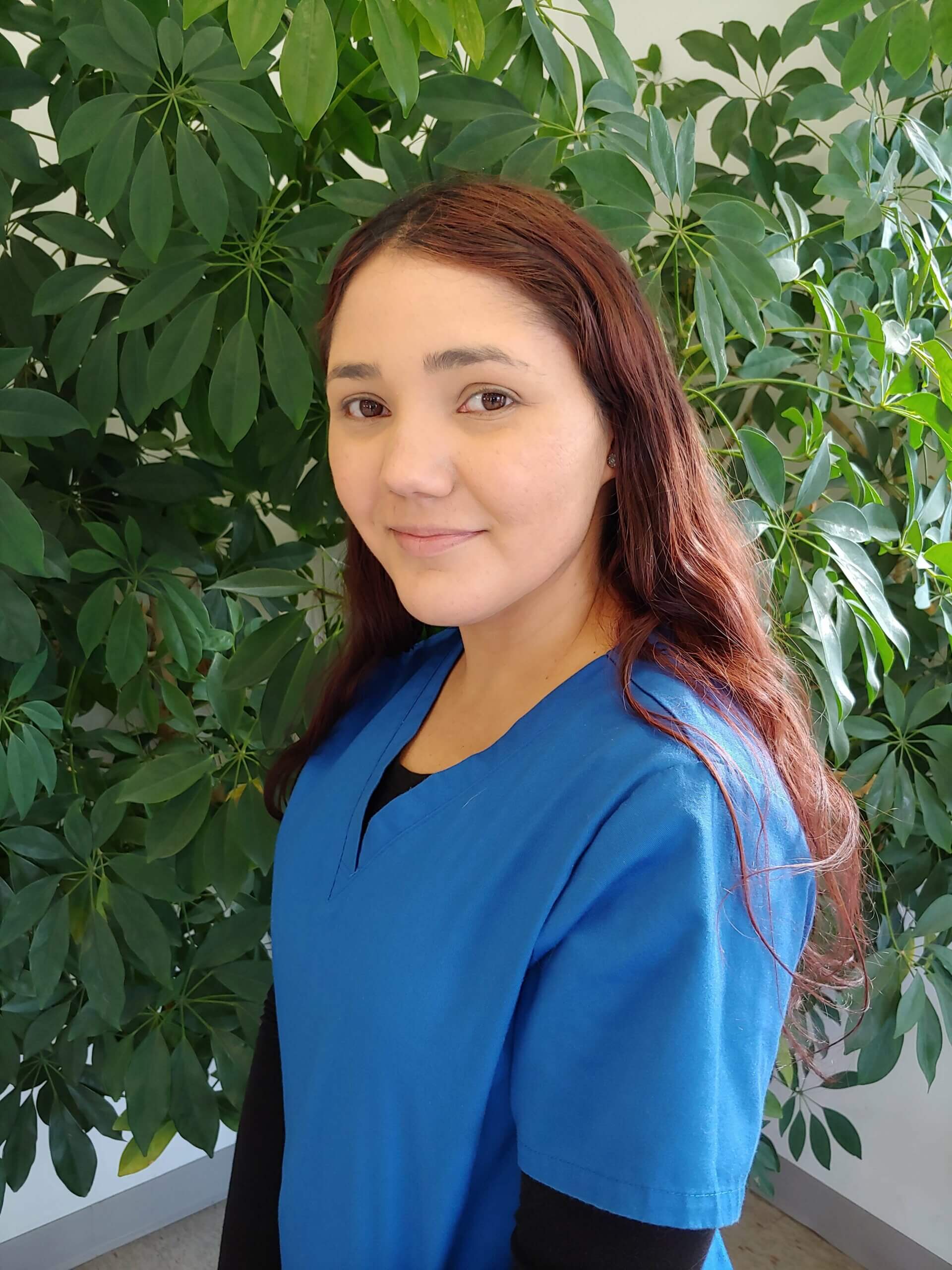 Sharlenne, Client Services Representative
Sharlenne was born in Kentucky, but grew up in Puerto Rico surrounded by dogs and cats. She always had a strong love for animals which blossomed when she cared for a stray horse on her grandmother's property.
When she's not working, Sharlenne enjoys watching TV (especially anime), playing Pokémon, spending time with her cat Robin, and missing her 16-year-old dog Nina, who lives with her family back in Puerto Rico.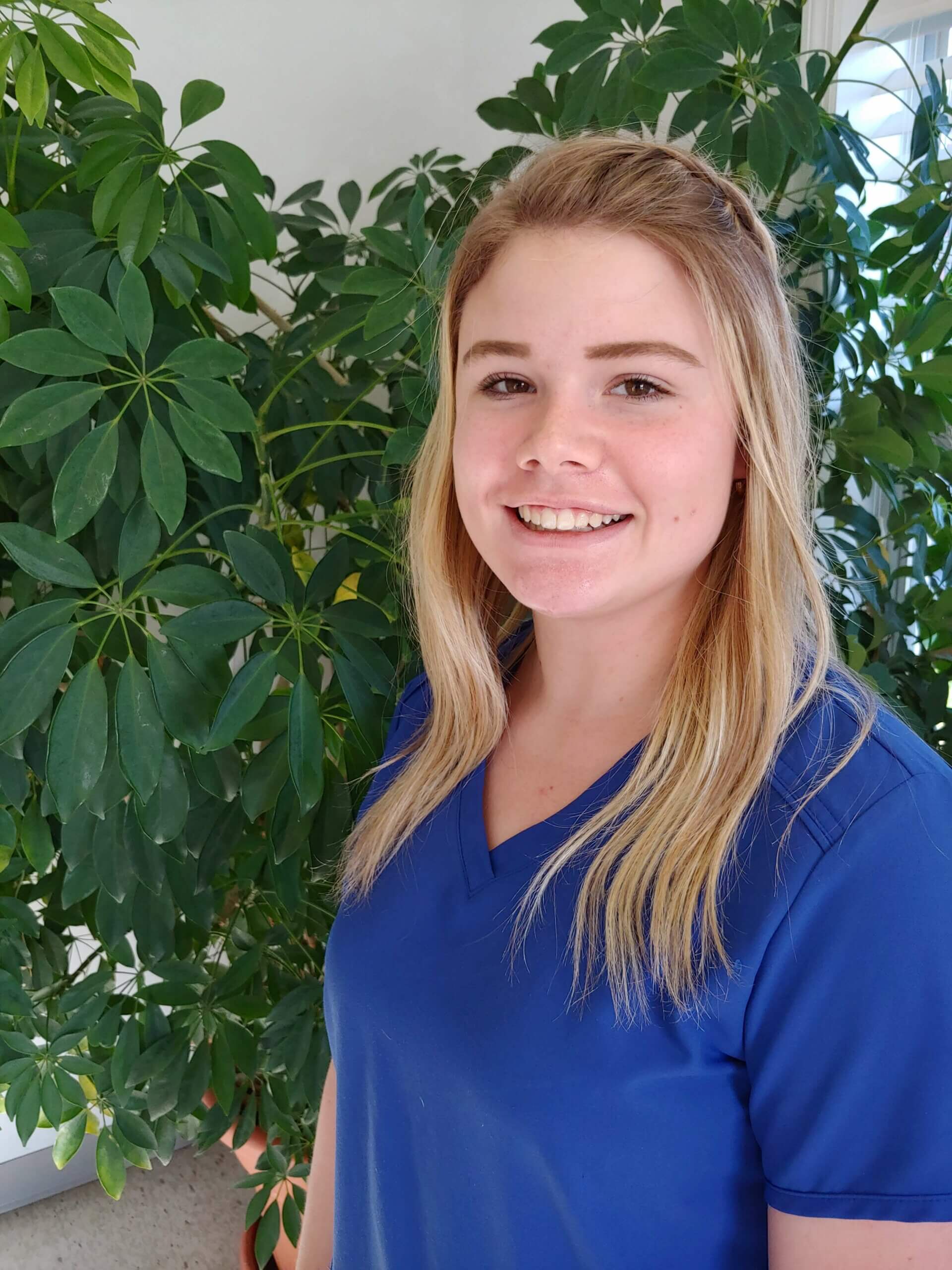 Taryn, Assistant
Growing up in Sunbright (where she still lives) Taryn had a strong love for animals and was always trying to help local stray pets. She approached Tri-County Small Animal Hospital and took a position here with the goal of gaining the necessary experience to pursue her dream of becoming a veterinarian.
Taryn enjoys spending time with her boyfriend and family when she's not working. They share their home with dogs Eli and Scout and their cats Luna and Squirt—who Taryn describes as her best friend even though he spends most of the day sleeping.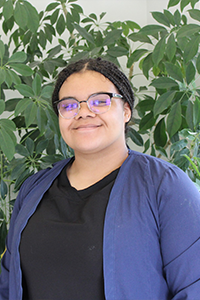 Jaylin, Assistant
Jaylin grew up in Oak Ridge and heard about the Tri-County Small Animal Hospital from her clinical internship teacher at Oak Ridge High School. She realized her love for animal care when she began pet sitting for relatives. She has always enjoyed walking dogs, especially when the walking turns into running. In her free time, she likes to go for runs, hang out with friends, and read novels.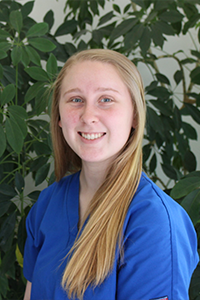 Savannah, Assistant
Savannah grew up in Atlanta, GA, and joined Tri-County after coming to UTK for school and to get experience for veterinary school. She once found two malnourished baby squirrels on a hiking trail and took care of them for a week before taking them to a wildlife center. She shares her home with Lois, a cat obsessed with attacking Gatorade bottles; Charcoal, an 11-year-old cat she found on a tennis court.
Maya, half Aussie/half Catahoula leopard dog who doesn't ever rest or sit still, and Homer, a pig who likes belly scratches.
In her free time, Savannah enjoys hiking, studying, and reading.
Marilou, Assistant
Growing up with dogs, cats, goats and other animals in Wartburg, TN, made Marilou realize she wanted a career caring for animals. She has a dog named Hulk who will eat anything, including doors and walls, as well as four cats: Baby Girl, Morgan, Socks and BobTail kitty. Her bearded dragon is the oldest of her pets, and she also has five chickens and three ducks. When not working, she takes care of all these pets, and finds time to spend with her boyfriend and kids going swimming or on walks at local parks.